Beginner's Digital Photography Class in Baton Rouge
Basic Photo Class
---
January 24, 2024 - February 7, 2024
---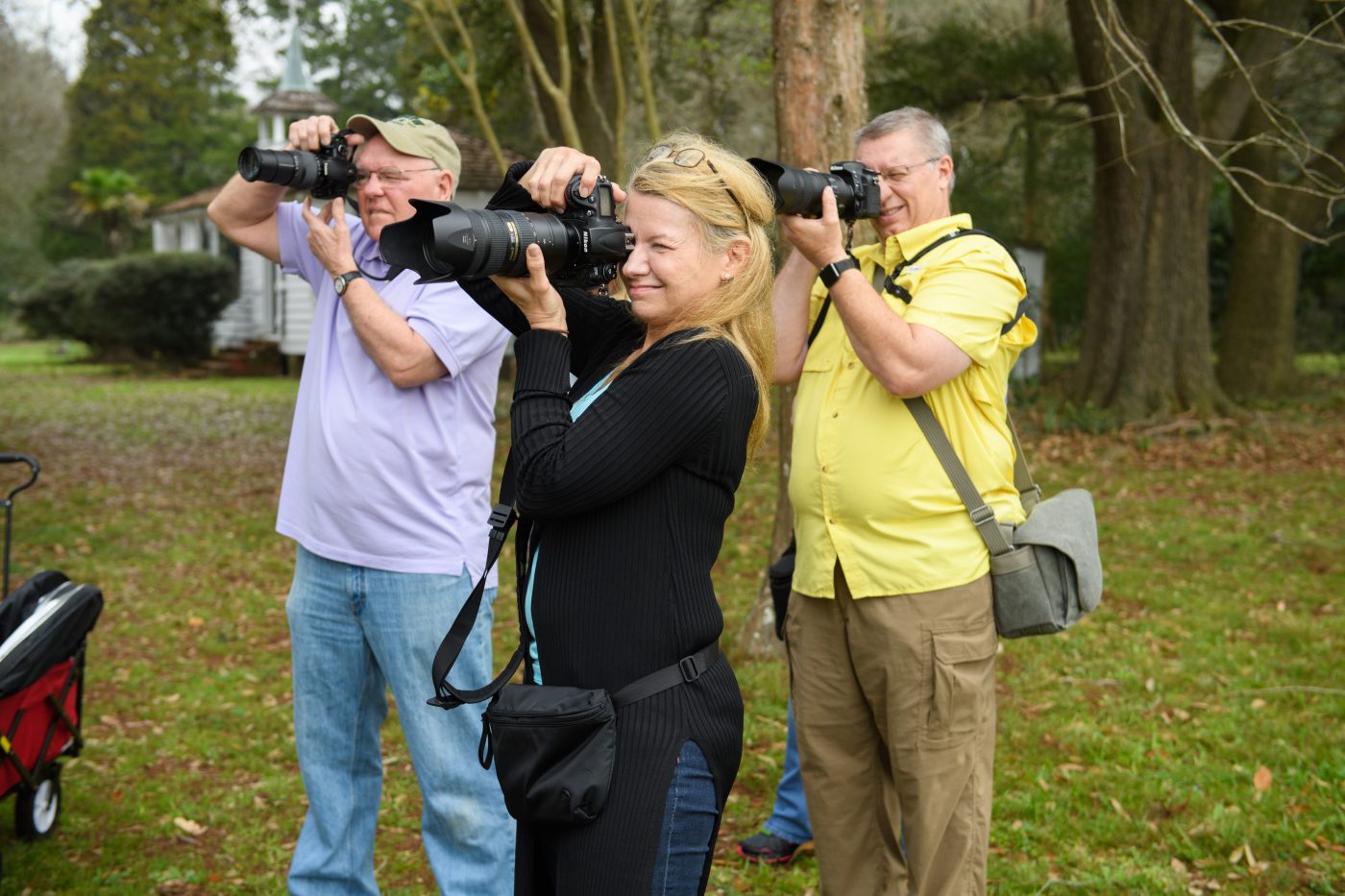 Day 1 - Jan 24, 2024
7964 Goodwood Blvd. Baton Rouge, LA 70806
5:30pm-9:30pm


Day 2 - Jan 31, 2024
7964 Goodwood Blvd. Baton Rouge, LA 70806
5:30pm-9:30pm


Day 3 - Field Trip - Feb 03, 2024
Rural Life Museum
2:30pm-5:30pm


Day 4 - Feb 07, 2024
7964 Goodwood Blvd. Baton Rouge, LA 70806
5:30pm-9:30pm
---
Details
Passionate & fun wedding/portrait photographer Aaron Hogan of Eye Wander Photo in Baton Rouge is teaching an intense basic photo course for those seeking to dramatically improve their photography skills.
---
$495/student
---
WHAT YOU'LL LEARN:
Camera functions & exposure control (aperture, shutter speed, ISO, focus, white balance)
Understanding the use of natural lighting at different times of day using sun and shade
When to use which lens: Learn composition rules for portraits and landscapes
Develop an artistic eye which opens up the photographic possibilities around you

Here are the common issues we'll cover in this class:
How to use autofocus
How to blur the background of the photo
How to show motion yet prevent entire shot from being blurry
Low light photography without flash (ex. indoor gym lighting or night scene)
Sand/Snow shots
Backlit scenes (against window or shooting into sun)
How to take great pictures of people, landscapes and still life objects
Taking pictures that need little to no editing
How to create artistic, well-composed photos
Learn constructive, positive criticism through weekly critiques of your homework assignments
WHAT TO BRING:
Digital SLR camera or semi-professional Mirrorless camera with at least one interchangeable zoom lens covering the 18-55mm or 24-70mm range (required)
POINT-and-SHOOT cameras are not allowed (must have ability to change lenses)
Laptop (Mac or PC required)
Extra battery for your camera (optional)
35mm f/1.8 or 35mm f/2.0 or 50mm f/1.8 or 50mm f/1.4 lens (ideal but optional – fantastic inexpensive investment)
PAYMENT:
If you pay by check, make check payable to Eye Wander Photo and mailed to: 7964 Goodwood BLVD. Baton Rouge, LA 70806. You can pay via credit card here. Additionally, you may come in or call our office at (225) 366-4567 and pay in person or over the phone.
---
All payments are non-refundable and if you cannot make a portion of the class or miss multiple days, no refund will be provided for the missed class(es). Ensure you can make the majority of the classes and field trip before you sign up please. Please feel free to contact Eye Wander Photo with any questions, concerns or advice that you might need. Call: 225.366.4567 Email:
[email protected]
Share this class info with anyone you might know interested in taking this class!